Goodwin Pictures and Yearbook Link
OGLE - Covid-19 Information and Links
OGLE
a day ago
Dr. Vicki Brumfield, Principal

Robin Ryder, Assistant Principal
Kana Cochran, Lead Teacher
Beth Gaston, 2nd grade Counselor
Rhonda Flowers, 3rd grade Counselor
See LEADERSHIP in SECTIONS for more information about this fantastic team!
Oak Grove Lower Elementary
Second and Third Grades
1762 Old Hwy 24
Hattiesburg, MS 39402
Tele: (601) 268-3862
Fax: (601) 268-8852
School Hours: 7:30am-2:00pm (carline) 2:10 (bus riders)


Go Warriors!!
a day ago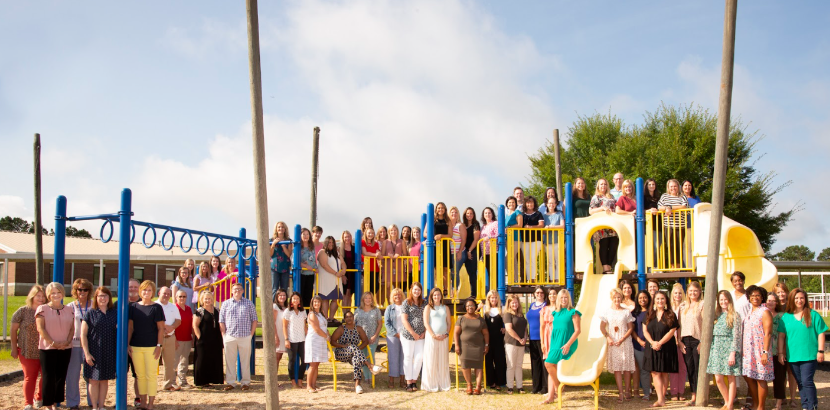 Oak Grove Lower Elementary's 2021-22 Faculty and Staff
OGLE welcomes our 2nd and 3rd grade students-ready for a great year!
Our doors open at 7:00 AM. At 7:25 AM the first bell rings. At 7:30 AM, the tardy bell rings. 2:00 PM carline begins.
Congratulations to



Renee' Simmons,
Oak Grove Lower Elementary's
2021 Teacher
of the Year
The Importance of Attendance:
* Attendance matters for doing well in school and life.
* Attendance helps develop good habits.
* Too many absences will slow down instruction for all students.
* Children will suffer academically if they miss 10% of school days.
* Chronic absences are a leading warning sign that a student will drop out.
* Poor attendance affects funding your local school and school district.
* Every Day Counts: Attend Today - Achieve Tomorrow
Transportation changes must be in writing and submitted to the office no later than 1:00pm.
There will be NO check outs after 1:45 p.m.
Please read important information about attendance and transportation changes under the "For Parents" tab above.
Sorry, but there was nothing found. Please try different filters.